Start Churches Now!
Démarrons des églises!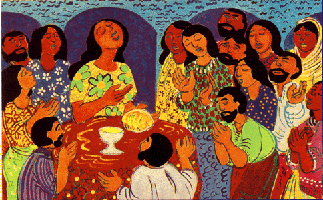 Jesus Christ authorizes all of his followers to start and lead churches.
He promised, "Wherever two or three gather in my name, there am I in their midst."
Jésus-Christ autorise tous ses disciples à démarrer et à mener des églises.
Il leur a promis: «Là où deux ou trois sont assemblés en mon nom, je suis au milieu d'eux.»


---
Free download

View or download it here as a free .pdf file
Le visualiser ou télécharger librement en document .pdf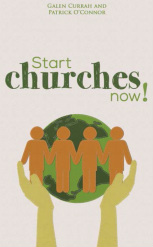 To inquire about printed copies, write to Patrick O'Connor here



Other languages


View and download .pdf documents in other languages.
Visualiser et télécharger des documents .pdf en d'autres langues.



Español
(Nueva edición, octubre 2014)

Khmer (draft)

Quechua de Ecuador octubre 2015


Nepali (नेपाली)




Permission to translate


Permission is granted to translate and to publish in any language.
La permission est accordée de traduire et de publier dans toute langue.




"Anything coming out of Galen Currah and Patrick O'Connor's stable has to be just what is needed. 'Start Churches Now!' is just the thing that every church planter needs to have in hand as an answer book for all the FAQs that anyone could ask or think of. I am sure this would go a long way in CPMs all over the world." Victor Choudhrie, MD, author of The Church in Your House, India.

"This… is destined to fuel the Kingdom Revolution unfolding in our day: a rediscovery of the New Testament multiplication that 'turned the world upside down.'" Robby Butler, The Mission Network, USA.

"'Start Churches Now!' offers practical advice for church planters who are not attracted to large, bulky systems. Years of wisdom are packed into clear statements, and helpful tools give the church planter ways to plan and train. I highly recommend this book!" Robert Rasmussen, Director, U.S.A. Ministries of One Challenge International.

"If I'd read it 50 years ago, I'd have avoided a ton of mistakes!" George Patterson, author of Train & Multiply® and Church Multiplication Guide.

"This book is spiritual gold. This is a great tool to help you start a new generation of multiplying house churches no matter where you live." Dr. Rad Zdero, author of The Global House Church Movement and Letters to the House Church Movement.

"Don't bring people to the church — bring the church to the people! Only if the church becomes viral like sourdough will it ever work itself through the whole dough. Let Patrick and Galen teach you the practical how-to steps to see that happen in your area!" Wolfgang Simson, Germany. Author of Houses That Change the World and "The Starfish Manifesto."

"Our team in Mongolia applied the Biblical principles laid out in such simple and powerful form in the book you are holding. We saw God move in power and the birth of a movement of multiplying churches and Mongolian missions that continues today. Brian Hogan, Church Planting Coach and author of There's a Sheep in my Bathtub: Birth of a Mongolian Church Planting Movement.

"'Start Churches Now!' is a very practical, simple, effective tool for church reproduction." Ed Aw, NE India.



"I found myself saying 'Yes!' on page after page as I read it." Felicity Dale. Author of An Army of Ordinary People, and co-author of The Rabbit and the Elephant!